Felix Jimenez, Inspector General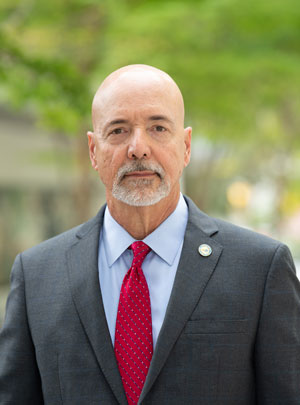 Felix Jimenez is the Inspector General for the Miami-Dade County Office of the Inspector General. He has been with the OIG since February 2009. For the past four years he was the Deputy Inspector General. He oversees the multi-disciplinary efforts of investigators, auditors, lawyers and contract oversight specialists.
Mr. Jimenez is a 28-year veteran of the Miami-Dade Police Department, where he served 10 years supervising homicide investigations and was later tasked with developing the department's Public Corruption Investigations Unit. He has taught at law enforcement agencies throughout the United States, including the South Florida Metropolitan Police Institute and at the FBI Academy, in the areas of Public Corruption Investigation and Violent Crime Investigation.
As a supervisor in the Homicide Bureau, Mr. Jimenez participated in over 500 death investigations and was directly involved in several high profile investigations. He also led the department's Centac-26 squad investigating homicides involving organized drug trafficking organizations.
While in the Public Corruption Unit, Mr. Jimenez supervised investigations involving government employees, law enforcement officers, contractors, and elected officials. He later directed a task force consisting of federal, state and local law enforcement agents resulting in numerous state and federal prosecutions.
Mr. Jimenez received his Bachelor of Public Administration degree from Barry University in Miami Shores, Florida. He received his certification as a Certified Inspector General Investigator in 2011 and as a Certified Inspector General in 2015.
Shelby J. Williams, Assistant Inspector General of Investigations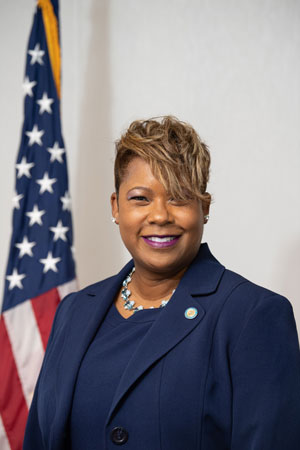 Shelby J. Williams is the Assistant Inspector General of Investigations. She started with the OIG in 2002 as a Special Agent. Upon her promotion to Supervisory Special Agent in 2009, she was assigned to manage the OIG's Airport Office overseeing the Miami-Dade Aviation Department's administration of Miami International Airport and the County's General Aviation Airports.

Ms. Williams came to the OIG with several years of regulatory, investigative, and supervisory experience from the State of Florida, to include the Department of Business and Professional Regulation, the Department of Children and Families, the Department of Revenue, and the Office of Financial Regulation. During her tenure with the OIG, she was responsible for conducting or leading several major investigations with significant financial impacts to the County.

Ms. Williams received a Bachelor of Science degree in Legal Studies from Nova Southeastern University and a Master of Science degree in Management from St. Thomas University. Ms. Williams is an active member of the International Association of Financial Crimes Investigators, a Certified Inspector General Investigator, and is also a Certified Paralegal from the University of Miami's prestigious continuing education program.
As the Assistant Inspector General, Ms. Williams will oversee the Investigations Unit, which includes the Analyst Unit and the investigators assigned to the Miami-Dade Public Schools OIG.
Patra Liu, General Counsel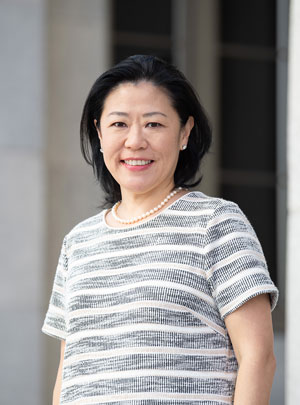 Patra Liu has been with the OIG since 2000 and has been serving as its General Counsel since that time. As the Inspector General's chief legal advisor, she serves by providing independent legal advice on both procedural and substantive matters within the jurisdiction of the office. She heads the Legal Unit, which includes Deputy General Counsel and three experienced Assistant Legal Counsels. In addition, as General Counsel Ms. Liu also supervises the Contract Oversight Unit which consists of three Contract Oversight Specialists. Her current responsibilities include implementing prospective contract oversight priorities, monitoring current and ongoing contractor performance, and conducting quality assurance assessments on all OIG reports.
Before joining the OIG, Ms. Liu was a white collar fraud prosecutor working in the Economic Crimes Unit of the Miami-Dade State Attorney's Office. She was also an Assistant Attorney General in the Medicaid Fraud Control Unit directly prior to joining the OIG. Ms. Liu received both her Juris Doctor and Bachelor of Arts degrees from the University of Washington in Seattle, Washington. She is a member of the Florida and Washington State Bar Associations. Ms. Liu became a Certified Inspector General in 2003 and earned the designation of Certified Inspector General Auditor in 2009. Both certifications are accorded by the Association of Inspectors General (AIG), a national organization.
Marie Perikles, Deputy General Counsel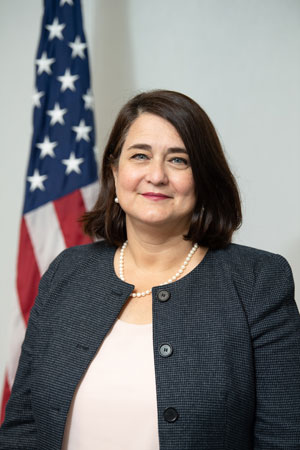 Marie Perikles has been with the OIG since 2003, first as an Assistant Legal Counsel and now as Deputy General Counsel. She is also the OIG's designated Public Information Officer. As Deputy General Counsel, she supports the General Counsel and the legal unit's function, and is the lead legal advisor in several operational areas of the office: investigative policies and procedures; criminal justice information and databases; records retention; new employee training; and whistleblower law. Additionally, she has responsibility over public records requests, investigative subpoenas, and legal proceedings including litigation.

Ms. Perikles came to the OIG from the Office of Statewide Prosecution. As an Assistant Statewide Prosecutor, she was responsible for handling prosecutions of multi-jurisdictional narcotics and money laundering cases involving multiple defendants. Ms. Perikles worked alongside law enforcement on complex pro-active investigations involving organized fraud schemes and racketeering related crimes. Her legal career started as an Assistant State Attorney at the Miami-Dade State Attorney's Office (SAO). At the SAO she held the positions of Assistant Chief of the Career Criminal Robbery Unit and Felony Division Chief, where she handled a large homicide caseload and supervised three division attorneys.

Ms. Perikles' work with the OIG's Investigations Unit, including being Specially Designated as an Assistant State Attorney in OIG public corruption investigations, has earned her two awards, in 2016 and 2019, from the South Florida Chapter of the Council of the Inspectors General on Integrity and Efficiency.

Ms. Perikles earned both her Juris Doctor and Bachelor of Arts degrees from the University of Miami. She became a Certified Inspector General with the Association of Inspectors General in 2009.
James Schlotzhauer, Audit Manager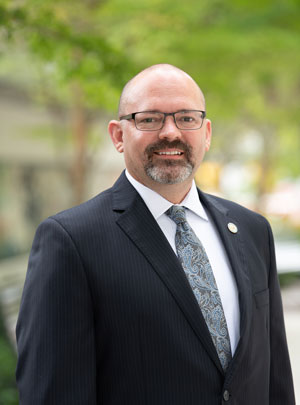 James Schlotzhauer is the Audit Manager for the Miami-Dade County Office of the Inspector General. He has been with the OIG since December 2015. Mr. Schlotzhauer supports the Inspector General and Deputy Inspector General in the overall mission of the office and specifically by managing the audit unit comprised of two supervisors and five auditors.
Mr. Schlotzhauer has over 20 years of experience in the financial sector as well as over 15 years of experience in municipal or government-sponsored-entities (GSE) operations. Mr. Schlotzhauer began his current career in 1997, while working for a local bank in Oklahoma City. Moving over to KPMG's Management Advisory Services in 2003, he focused on growing the firm's banking practice in the Southwest region. In 2005, he transferred to KPMG's Financial Risk Management practice, where the focus was on risk management, model creation and validation focused on portfolio valuations and predictive behavior.
During the height of the credit crisis in 2008, Mr. Schlotzhauer directed a start-up firm which focused on securing, maintaining, and assigning accounting values to the assets of its main client, a $600 billion banker's bank. His team of 12 delivered portfolio valuation services through proprietary modeling and "on-the-ground" due diligence evaluations, risk management services, and collateral vault creation/management services. His firm also acted as investment banker for the client regarding the sale of a large savings and loan entity, in which his client held over $12 billion in assets.
Mr. Schlotzhauer received a Bachelor's degree in Organizational Leadership and a Masters of Business Administration in Finance. He maintains a Certified Inspector General Auditor (CIGA) designation accorded by the Association of Inspectors General (AIG) as well as a Certified Financial Services Auditor (CFSA) designation accorded by The Institute of Internal Auditors (IIA).