Felix Jimenez, Inspector General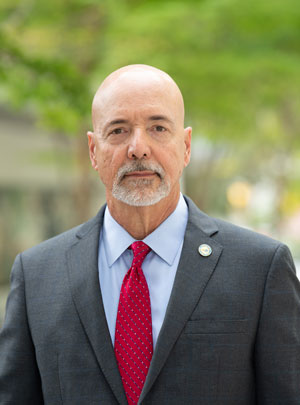 Felix Jimenez is the Inspector General for the Miami-Dade County Office of the Inspector General. He has been with the OIG since February 2009. For the past four years he was the Deputy Inspector General. He oversees the multi-disciplinary efforts of investigators, auditors, lawyers and contract oversight specialists.
Mr. Jimenez is a 28-year veteran of the Miami-Dade Police Department, where he served 10 years supervising homicide investigations and was later tasked with developing the department's Public Corruption Investigations Unit. He has taught at law enforcement agencies throughout the United States, including the South Florida Metropolitan Police Institute and at the FBI Academy, in the areas of Public Corruption Investigation and Violent Crime Investigation.
As a supervisor in the Homicide Bureau, Mr. Jimenez participated in over 500 death investigations and was directly involved in several high profile investigations. He also led the department's Centac-26 squad investigating homicides involving organized drug trafficking organizations.
While in the Public Corruption Unit, Mr. Jimenez supervised investigations involving government employees, law enforcement officers, contractors, and elected officials. He later directed a task force consisting of federal, state and local law enforcement agents resulting in numerous state and federal prosecutions.
Mr. Jimenez received his Bachelor of Public Administration degree from Barry University in Miami Shores, Florida. He received his certification as a Certified Inspector General Investigator in 2011 and as a Certified Inspector General in 2015.
Patra Liu, Deputy Inspector General and General Counsel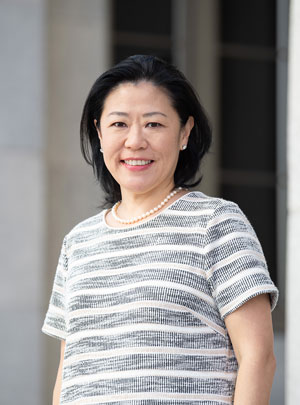 As Deputy Inspector General and General Counsel, Patra Liu manages the Audit and Contract Oversight Units, and heads the Legal Unit. Ms. Liu has been with the OIG since 2000 and has been serving as its General Counsel since that time, often concurrently with other non-legal managerial roles. As head of the Legal Unit, she works with a Deputy General Counsel and three experienced Assistant Legal Counsels. Among the Legal Unit's responsibilities, OIG attorneys review all out-going reports for legal sufficiency and work product integrity; provide OIG Special Agents with legal guidance in the course of their investigations; review OIG subpoenas prior to issuance; monitor proposed legislation that could potentially impact the operations of the OIG or other subject matter of interest to the OIG; draft policies and procedures for the operation of the office; and provide training to OIG staff.

Ms. Liu also manages the Audit Unit with the assistance of two Audit Supervisors and directly oversees the activities of four Contract Oversight Specialists. With respect to both the Audit Unit and Contract Oversight Unit, her current responsibilities include selecting contracts and programs for review; implementing prospective contract oversight priorities; managing audits from initiation to closeout, paying particular attention to the development of the audit program and preparation of the audit report; and preparing memoranda to the Board of County Commissioners regarding proposed contracts for award.

Before joining the OIG, Ms. Liu was a white-collar fraud prosecutor working in the Economic Crimes Unit of the Miami-Dade State Attorney's Office. Directly prior to joining the OIG, she was also an Assistant Attorney General in the State's Medicaid Fraud Control Unit. Ms. Liu received both her Juris Doctor and Bachelor of Arts degrees from the University of Washington in Seattle, Washington. She is a member of the Florida and Washington State Bar Associations. Ms. Liu became a Certified Inspector General in 2003 and earned the designation of Certified Inspector General Auditor in 2009. Both certifications are accorded by the Association of Inspectors General (AIG), a national organization. Ms. Liu is an active member of AIG and currently serves on the Board of Directors.
Hector Ortiz, Assistant Inspector General for Investigations
Hector Ortiz is the Assistant Inspector General for Investigations for the Miami-Dade County Office of the Inspector General (OIG). Ortiz leads the Investigations Unit comprised of three squads of experienced Special Agents supported by a team of skilled Investigative Analysts. When investigations of fraud, waste, and abuse of authority reveal criminal wrongdoing, the AIGI coordinates with state and federal criminal prosecutors in order for OIG cases to achieve successful legal resolution.

Mr. Ortiz is a 28-year law enforcement veteran who served as a Supervisory Special Agent and Special Agent for the Federal Bureau of Investigation (FBI) and the Florida Division of Alcohol, Beverages, & Tobacco (ABT). During his career, Mr. Ortiz lead numerous, significant multi-agency, high profile investigations targeting violent crime, drug trafficking organizations, gangs, public corruption, fraudsters, and criminal organizations which targeted our nation's financial institutions.

Mr. Ortiz received his bachelor's degree in Criminology from Florida State University and a master's degree in Criminal Justice from Florida International University.
Marie Perikles, Deputy General Counsel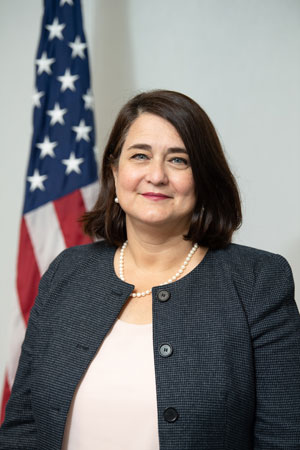 Marie Perikles has been with the OIG since 2003, first as an Assistant Legal Counsel and now as Deputy General Counsel. She is also the OIG's designated Public Information Officer. As Deputy General Counsel, she supports the General Counsel and the legal unit's function, and is the lead legal advisor in several operational areas of the office: investigative policies and procedures; criminal justice information and databases; records retention; new employee training; and whistleblower law. Additionally, she has responsibility over public records requests, investigative subpoenas, and legal proceedings including litigation.

Ms. Perikles came to the OIG from the Office of Statewide Prosecution. As an Assistant Statewide Prosecutor, she was responsible for handling prosecutions of multi-jurisdictional narcotics and money laundering cases involving multiple defendants. Ms. Perikles worked alongside law enforcement on complex pro-active investigations involving organized fraud schemes and racketeering related crimes. Her legal career started as an Assistant State Attorney at the Miami-Dade State Attorney's Office (SAO). At the SAO she held the positions of Assistant Chief of the Career Criminal Robbery Unit and Felony Division Chief, where she handled a large homicide caseload and supervised three division attorneys.

Ms. Perikles' work with the OIG's Investigations Unit, including being Specially Designated as an Assistant State Attorney in OIG public corruption investigations, has earned her two awards, in 2016 and 2019, from the South Florida Chapter of the Council of the Inspectors General on Integrity and Efficiency.

Ms. Perikles earned both her Juris Doctor and Bachelor of Arts degrees from the University of Miami. She became a Certified Inspector General with the Association of Inspectors General in 2009.
James Schlotzhauer, Director of Data Analytics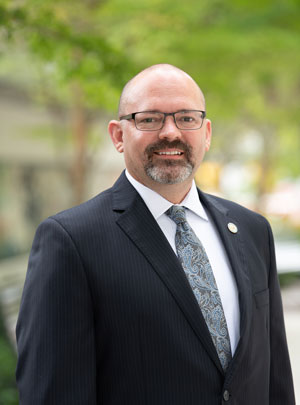 As the Director of Data Analytics, James Schlotzhauer has the primary responsibility to ensure the alignment, development and integration of data analytics, business intelligence and artificial intelligence necessary to support the mission, vision, strategies, objectives and goals of the OIG. Mr. Schlotzhauer has been with the OIG since 2015 and previously served as the OIG's Audit Manager. He organizes and assembles resources necessary to address the current and future analytical needs of the OIG and understands that data and information are a key and operationalizes the application of data in order to deliver timely insights to management. Mr. Schlotzhauer is also a member of the OIG's Executive Team and will participate as necessary to influence data capabilities and competencies. He also provides thought leadership and acts as a subject matter expert in the designing and recommending of appropriate analytical approaches, capabilities and methodology for addressing key cases, projects or tasks.

Mr. Schlotzhauer has over 20 years of banking and audit experience, including a Big 4 accounting firm. He specialized in using data analytics to identify and reduce risks, enhance profitability, and assist executive management to make better-informed decisions. Mr. Schlotzhauer also performed model validations on proprietary predictive models to ensure that the financial book values were accurate as well as compliant with industry and regulatory standards. James also served as a director with a start-up that developed proprietary models to measure and forecast bank portfolio risk, loan defaults, prepayments and loss severity, as well as determine the accounting book values for their portfolios. Mr. Schlotzhauer was also a subject-matter-expert on a large retailer's legacy software systems and Teradata mining as well as being involved in the business development, implementation and post-implementation remediation of two major ERP systems. Mr. Schlotzhauer received a Bachelor's degree in Organizational Leadership and a Masters of Business Administration in Finance. He maintains a Certified Inspector General Auditor (CIGA) designation accorded by the Association of Inspectors General (AIG) as well as a Certified Financial Services Auditor (CFSA) designation accorded by The Institute of Internal Auditors (IIA).